•
Mysterious flash on Jupiter was caused by an asteroid crash, scientists reveal

The flash of light was detected by astrophotographer, Ethan Chappel at 04:07 UTC on August 7, and lasted for around 1.5 seconds
•
Decision: Teacher misconduct panel outcome: Mr Mark David Attwood
Outcome of an August 2019 meeting. Panel decision and reasons on behalf of the Secretary of State for Education.
•
UK inflation slows in temporary respite for consumers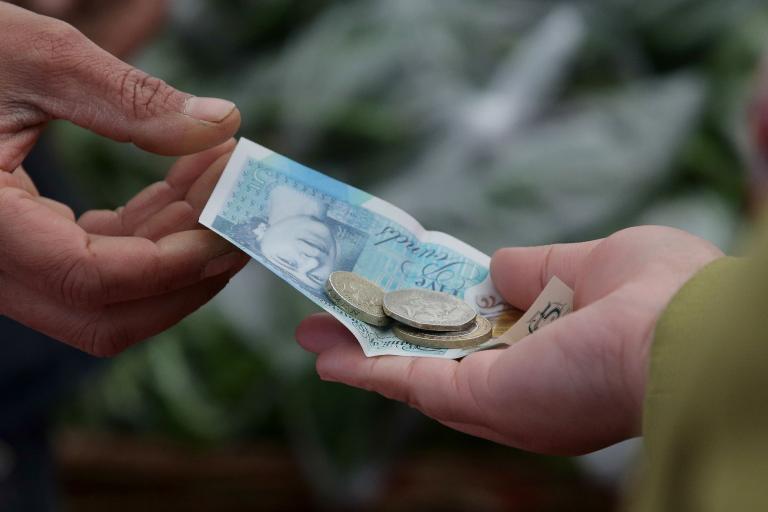 Price growth slowest since 2016 in August after unexpected acceleration in July
•
Decision: Parallel import licenses granted in August 2019
Parallel import licenses granted in August 2019
•
Football transfer rumours: Fabián Ruiz to Liverpool, Real Madrid or Barça?
This gossip is standing in the way of control In a severe case of shutting the stable door after the horse has bolted, Liverpool would like to add the Napoli...
•
Producer price inflation, UK: August 2019
Changes in the prices of goods bought and sold by UK manufacturers including price indices of materials and fuels purchased (input prices) and factory gate...
•
Consumer price inflation, UK: August 2019
Price indices, percentage changes and weights for the different measures of consumer price inflation.
•
Index of Private Housing Rental Prices, UK: August 2019
An experimental price index tracking the prices paid for renting property from private landlords in Great Britain.
•
7,200 people have lost their jobs so far this year in a media landslide
In the last month, layoffs have hit Spin, ThinkProgress, Rooster Teeth, and others, bringing the total number of media layoffs in 2019 to over 7,200, according...
•
Luke Keeler provides update on potential Conor McGregor fight

Keeler called out McGregor in August and reports suggested they will meet in Dublin in December
•
The EAEU Expands Westward
The Eurasian Economic Union (EAEU) was established at the beginning of 2015. The founding member states were Russia, Belarus, and Kazakhstan, joined by Armenia...
•
Mariah Carey debuts her new song In the Mix from ABC's Black-Ish spin-off Mixed-Ish
Mariah Carey unveiled her new song In the Mix on Tuesday night, which was announced in August to be the theme song for ABC's Mixed-Ish.
•
Olivia Jade deletes her vulgar middle-fingers Instagram post
Olivia, 19, on Tuesday deleted the Instagram post she originally made on August 11, in which she held both of her middle fingers in the air and sneered at the...
•
Virgo daily horoscope
24 August - 23 September
•
Leo daily horoscope
23 July - 23 August
•
Inflation Report Press Conference, August 2019
•
Week Beginning 5 August 2019
•
LatAm Autos reports record loan sales in August
LatAm Autos (ASX:LAA), an automotive vertical operating in several Latin American markets, said it has achieved for the second consecutive month record sales...
•
Australian Libra television ad showing periods receive hundreds of complaints
Asaleo Care which designs Libra menstrual pads aired the ad in prime time slots in August, sparking controversy across Australia.
•
Robin Wright rocks leggings while riding a motorized bicycle with husband Clement Giraudet
She tied the knot with Clement Giraudet in a private ceremony in France on August 10, 2018. And on Tuesday, Robin Wright was spotted with her husband while...