•
Risk and Compliance Manager
Variety and Challenge. Growth and Opportunity . In the retail business, we move fast. We're always adapting, evolving and innovating. And the fast pace brings...
•
English Teacher In China(Beijing,Shanghai,Guangzhou...)
Employer:E-Blocks Education About Us E-BLOCKS Education is the world's leading educational company that specializes in English language trainingforkids. We...
•
Whatever happens to Kelly O'Dwyer's seat, the Coalition are toast | Van Badham
Australians are rejecting the neoliberal economic values that define the Liberals. Of these, O'Dwyer has consistently been a champion Kelly O'Dwyer is the...
•
Experts say Australia is not ready for meme warfare
Two reports find Instagram became the platform of choice for Russia's infamous Internet Research Agency. Can Australian handle the threat of viral political...
•
Hold your nerve May and Australia will be OPEN for free trade, says ALEXANDER DOWNER
When the British people voted to leave the EU we Australians thought it was a pretty simple proposition.
•
Hold your nerve May and Australia will be OPEN for free trade, says ALEXANDER DOWNER
When the British people voted to leave the EU we Australians thought it was a pretty simple proposition.
•
Labor to splash $46m on schoolchildren's swimming lessons
Bill Shorten says a future ALP government would fund extra classes and water safety lessons All primary school children would have access to swimming and water...
•
Fraser Island dingo attack: boy in hospital after running into pack of wild dogs
Six-year-old in hospital with leg injuries after being bitten by a dingo on a sand dune A six-year-old boy has been attacked after unexpectedly running into a...
•
'True liberal': Turnbull pays tribute to Kelly O'Dwyer as Liberals seek woman for Higgins
Former PM says retiring MP demonstrated women can do anything' as Katie Allen confirms she will run for preselection for Higgins Malcolm Turnbull has paid...
•
Judy Murray believes LTA are on the wrong path in opening academies for elite players
MIKE DICKSON: Before leaving Australia, Andy Murray expressed doubt that the British tennis authorities had built on his success and that is something that...
•
Meet the graduates heading into the nation's most isolated classrooms for their first teaching job
A group of 15 graduates from non-teaching backgrounds will find themselves at the helm of some of Northern Territory's most isolated and disadvantaged...
•
England's Quad Series hopes hanging by a thread after South Africa loss
" England 45-48 South Africa " England must now beat Australia by five goals to win Series England's hopes of claiming their first Quad Series title appear in...
•
Hakeem al-Araibi: calls grow for inquiry into police role in refugee footballer's arrest
Exclusive : Greens and the ACTU say parliament should investigate AFP's role in the detention of Bahraini refugee in Thailand A parliamentary inquiry should...
•
'We're walking around like zombies': First the fish died, and Menindee could be next
It took a million dead fish for Australia to pay attention to Menindee's plight now people in the outback hamlet are worried their community's days are...
•
Tragedies are a reminder of the fury of Australia's outback heat
The deaths of German tourist Monika Billen and WA mother-of-two Felicity Shadbolt shine a light on the dangers of exercising in temperatures up around 40...
•
It's like hell here': Australia bakes as record temperatures nudge 50C
Fears rise for homeless and vulnerable people as communities brace for another week of relentless hot weather It was 48.9C last Tuesday in Port Augusta , South...
•
Dustin Martin reveals struggle with motivation last season after bikie-associate father was deported
Dustin Martin's father, Shane, was exiled to New Zealand from Australia in March 2017 under the Immigration Act on 'character grounds', leaving the footy star...
•
Australia's Kelly O'Dwyer to Quit Politics
I no longer want to consistently miss out on seeing my children when I wake up in the morning and when I go to bed at night, Australia's Minister for Women...
•
Avengers: Disney to grant dying Marvel fan's wish to see Endgame months before release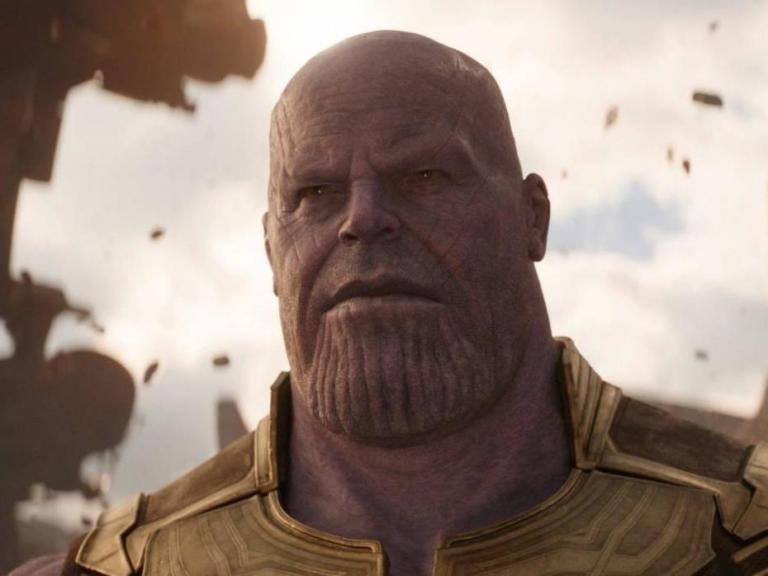 The Australian man believes that Thor actor Chris Hemsworth might have pulled some strings
•
Avengers: Disney to grant dying Marvel fan's wish to see Endgame months before release
The Australian man believes that Thor actor Chris Hemsworth might have pulled some strings