•
Protesters and police in fresh clashes in Hong Kong
The former British colony has entered its fourth month of anti-government protests.
•
Downton Abbey: Is Mary or Edith higher rank? UK nobility duke, earl and marquess explained
DOWNTON ABBEY sisters Lasy Mary and Lady Edith are both aristocracy but who has the higher rank? British noble ranks from royal to duke, earl, marquess,...
•
How Royal Family's vulgar' gaffe and sheer idiocy' left British public horrified'
THE ROYAL FAMILY is a bastion of tradition and rarely strays from old customs. However, one attempt by younger royals to update their family's image...
•
Two thirds of British people never been tested for an STI
Research also found that a quarter of people never use a condom when sleeping with somebody for the first time.
•
Project Fear is 'terminally ill' - Brexit Party MEP boats failure of Osborne's predictions
BREXITEER Ben Habib blasted "economically illiterate" George Osborne claiming Project Fear is now "terminally ill" as all the anti-Brexit predictions made...
•
Brexit Party MEP Ben Habib claims Project Fear is 'terminally ill' as he blasts Osborne
BREXITEER Ben Habib blasted "economically illiterate" George Osborne claiming Project Fear is now "terminally ill" as all the anti-Brexit predictions made...
•
British war veteran, 97, parachutes over the Dutch city he was captured in
Prince Charles congratulated a 97-year-old war hero after he parachuted over Arnhem.
•
Zara Tindall romance: How Zara rescued husband Mike from heartache when they first met
ZARA TINDALL and her husband Mike are among the most popular members of the British Royal Family. Here's how Zara rescued England rugby star Mike from...
•
A bridge too far: Dutch and British commemorate Operation Market Garden
Operation Market Garden, the ultimately failed attempt to liberate the north of the Netherlands from Nazi Germany in September 1944, was commemorated by...
•
British victim of sex offender Jeffrey Epstein speaks out over her ordeal
A British victim of convicted sex offender Jeffrey Epstein has told for the first time how she was slowly groomed by him until she was completely vulnerable...
•
Irish Prime Minister Given Holy Water by Priest To 'Protect' Him From Boris Johnson - Video
British PM Boris Johnson and Irish PM Leo Varadkar in currently in ongoing negotiations regarding Brexit, specifically the issue of a hard Irish border which...
•
Tom Watson EXPOSED: Labour Deputy's pro-Brexit speech revealed - 'Lib Dems are deniers'
TOM WATSON, who was almost removed as Labour Deputy this morning, hit out against the Liberal Democrats three years ago, accusing them of trying to trying to...
•
Lizzie Deignan heads GB's World Championships charge in Harrogate
The Yorkshire town becomes the centre of world cycling for the next nine days as the UCI Road World Championships represent the sport's biggest extravaganza in...
•
Police arrest man, 42, in connection with rape of a British tourist, 58, on a beach in Tobago
Police have arrested a man, 42, after a woman was raped on a beach in the Courland Bay area of Tobago on Thursday. The victim is said to be retired and from...
•
Amir Khan reveals he is in talks to fight British rival Kell Brook 'early next year'
Amir Khan has revealed he is in talks to fight British rival Kell Brook early next year.  Speaking to PepTalk UK about the fight the former world champion...
•
Sarah Ferguson steals the show in black silk gown as she attends special charity event
While her daughters Princesses Beatrice and Eugenie are currently enjoying a break in Rome,...
•
Alison Rose's appointment at RBS does very little to advance women's equality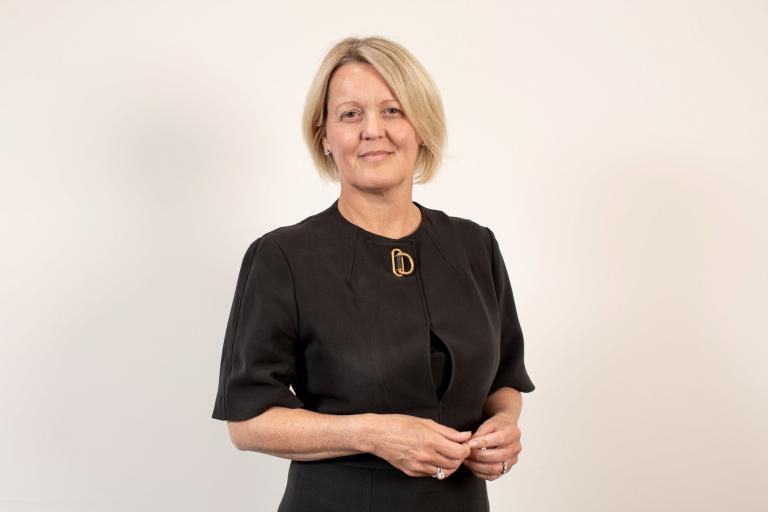 Rose will become the first female boss of a top four British bank and her appointment brings the total of female CEOs in the FTSE 100 back to the heady heights...
•
British couple could face death penalty for trying to smuggle heroin out of Pakistan'
Drugs were allegedly found sewn into women's clothing.
•
GYMNASTICS: Terrific Tiegan in gold medal joy
TIEGAN Trafford won gold as Abingdon Gymnastics Club had a host of fine results at the Adrian Stan British Team Championships in Guildford.
•
Travel warning: Foreign Office issues warnings to tourists heading to Europe and US
THE Foreign Office has issued a number of travel alerts for Europe and the US for those holidaymakers looking to catch the last of the summer sun abroad.