•
Man, 38, charged with drone flying near Heathrow days after scare at Gatwick grounded 1,000 flights
George Rosu, 38, has been charged with flying a drone near Heathrow Airport on Christmas Eve, days after a scare at Gatwick grounded more than 1,000 flights on...
•
Man to appear in court for flying drone near Heathrow airport
George Rusu alleged to have used drone on field near runway on Christmas Eve A 38-year-old man has been charged with flying a drone near Heathrow airport days...
•
Kiss & Make Up: US Admiral Tells Seoul, Tokyo to End Diplomatic Row
On Friday, US Chief of Naval Operations Adm. John Richardson urged Japan and South Korea to hold constructive talks to improve relations, after a radar lock-on...
•
2019 was supposed to be a banner year for IPOs, but now it's turning into a 's---show'
This year was supposed to be the year of the unicorn initial public offering, with massively funded private startups like Uber, Lyft, and Slack all preparing...
•
The reclusive founder of Huawei broke years of silence after his daughter's arrest in Canada to say he misses her 'very much'
Huawei's founder, Ren Zhengfei, breaking years of silence, has denied charges that his company spies on behalf of China. Huawei is the second-biggest...
•
[Sky Sports] - Jose: I've rejected three jobs since Utd
Jose Mourinho has revealed he has already turned down three job opportunities since he was sacked by Manchester United in December.
•
Jose Mourinho lifts lid on his future after Man Utd sacking
Jose Mourinho revealed how many job offers he has turned down since being sacked as Man Utd boss on December 18 last year.
•
Pictured: Melania Trump dressed all in black taking a brisk walk around Mar-A-Lago
DailyMail.com pictures show Melania walking in a dark top, leggings and a cap. She has not been seen in public since she joined the president in a visit to...
•
CEO of home health aide company is accused of bilking Medicare for $11 million
Farrah Rubani, 51, was arrested on December 18 on a first-degree grand larceny charge in an alleged scam to submit false claims through her Brooklyn-based...
•
Trump Deal? President Expected To Offer DACA Fix In Exchange For Wall Money
Sen. Lindsey Graham suggested it in December
•
Walgreens is forging alliances with tech giants like Microsoft as it prepares for war with Amazon (WBA, MSFT)
Walgreens, one of the largest pharmacy chains in the US, is up against stiff competition as rivals like CVS Health strike deals and Amazon looms. As a...
•
Ex-Georgetown basketball star seen in video 'violently choking and trying to rape 17-year-old girl'
Victor Page, 43, is in jail awaiting trial on seven charges including attempted rape and child sex abuse stemming from the alleged assault on on December 30 in...
•
Jose Mourinho reveals when he knew Man Utd would not win Premier League title

Man Utd sacked Jose Mourinho on December 18 after the Portuguese oversaw the club's worst league start in 28 years.
•
Liverpool 2018-19 Matches Live Stream Online
Liverpool are set to resume their campaign after the international break on Saturday, 24th November 2018 with the away fixture against Watford followed by all...
•
Trump Campaign's Vow to Send Fake Bricks to Pelosi Amid US Crisis Wows Twitter
Pelosi and Schumer are especially opposed to US President Donald Trump's demand for funds to build a wall along the southern US border with Mexico. The...
•
MORGAN STANLEY: There's a corner of the market perfectly positioned to boom if Wall Street's worst recession fears come true
Investors are pricing in a possible recession as dark clouds gather over the US economy and corporate America.  This nervousness could send the S&P 500...
•
US Should Protect Turkey From Syrian Kurds, Slow Troop Exit - Senator Graham
In December, US President Donald Trump announced his decision to withdraw roughly 2,000 US troops from Syria over the next several months, insisting that...
•
Anarchist group claims December attack on Athens church
An anarchist group on Saturday said it was responsible for an explosive device that wounded a police officer and a civilian outside a church in central Athens...
•
Dashcam footage shows horrific collision at Strathpine after ute crashes into car and catches fire
Dashcam footage showed a driver travelling in the left lane along Gympie Road at Strahpine, Brisbane on December 31 last year.
•
Fulham manager Claudio Ranieri reveals defender Alfie Mawson injured himself while putting on his boots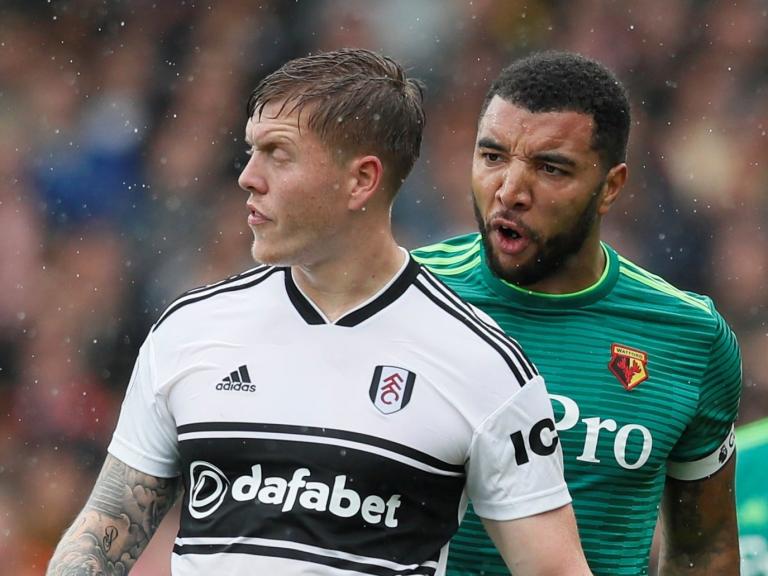 Mawson has been sidelined since late December with the mysterious knee injury