•
Community Champions Officer
Summary Diabetes UK has a commitment to reaching, engaging and improving the health of people from black and minority ethnic (BAME) communities with or at risk...
•
Senior Solicitor Commercial Contracts
As a vital part of NHS Scotland, NHS National Services Scotland's mission is to enable and support the delivery of better health and better care, working in...
•
Domestic Assistant - Facilities
We require a Domestic Assistants to undertake the cleaning of all ward areas, high risk and other clinical areas, departments, office and residential...
•
Nurse /Midwife Facilitator - Projects
We require a Nurse/Midwife Facilitator for the Nursing and Midwifery Workforce Planning processes for NHS Greater Glasgow & Clyde (NHSGGC). You will...
•
Health Visitor - Children and Families
Working within the health visiting team, you will be expected to contribute to working with colleagues both from health and partner organisations to support...
•
Mental Health Practitioner - Lancashire Care NHS Foundation Trust - Nelson
This is an exciting and new opportunity for Registered Mental Health Nurse's and or Equivalent Qualified Social Workers to join the Lancashire Care's...
•
Pagers will be banished from the NHS with staff set to use mobile phones and apps instead
Pagers, which cost around £6.6million annually, will be banished from the NHS within the next three years, the Health Secretary Matt Hancock has announced.
•
NHS told to ditch outdated' pagers
The health secretary wants to scrap the archaic technology which costs the NHS about £6.6m a year.
•
News story: Health and Social Care Secretary bans pagers from the NHS
Matt Hancock has ordered the removal of pagers for non-emergency communications by the end of 2021.
•
Matt Hancock bans pagers from NHS hospitals
NHS trusts have been told they must phase out pagers from hospitals by the end of 2021.
•
NHS to ban the use of pagers within the next three years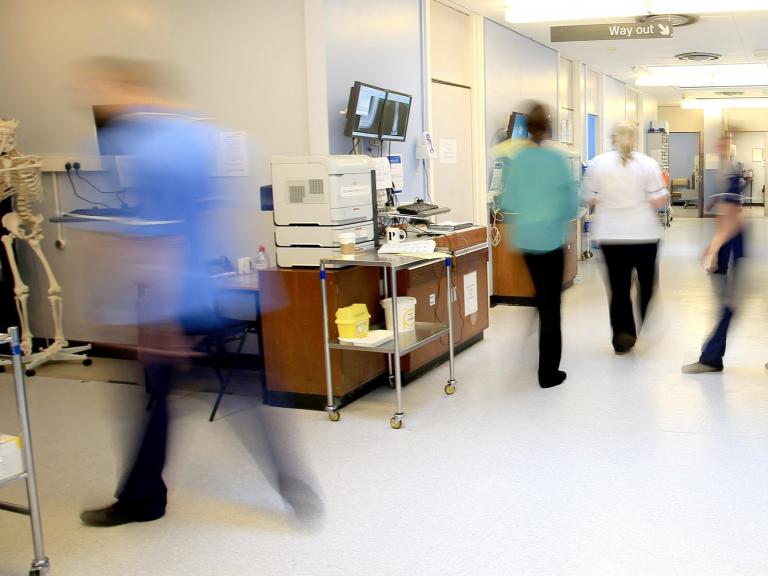 Pagers are costing the NHS £6.6 million annually
•
Health Secretary Matt Hancock orders ban on use of pagers by NHS staff before end of 2021
•
Dermatology Nurse
Dermatology Nurse Up to £36,000 Central London Our client is looking for Dermatology nurse to work in their Central London medical dermatology clinic in...
•
Pharmacy Goods receipt Assistant
NHS Professionals is owned by the Department of Health and is the leading provider of managed flexible workforce services to the NHS. Simply, we provide more...
•
Fury as talks on cystic fibrosis wonder drug delayed
FAMILIES calling for life-saving cystic fibrosis drugs to be available on the NHS were furious last night as crucial talks were put back to March 11. Last week...
•
Number of full-time GPs continues to fall
Figures released by NHS Digital reveal the number of GPs working full time in the UK fell by 0.1 per cent last year - from 34,537 in December 2017 to 34,510...
•
Weekend catchup personal finance headlines
NHS loans, Purplebricks suffers, high street not dead'
•
Band 5 Dietitian - Wales
Maxxima is currently looking for a band 5 dietitian to fill an exciting full time role in Wales. The ideal candidate would need to be able to hit the ground...
•
REGISTERED MENTAL HEALTH NURSES
NHS FIFE NURSE BANK FIFE WIDE REGISTERED MENTAL HEALTH NURSES REF NO: NB401/02/19 SALARY: £23,113 - £29,905 PRO RATA BAND 5 - HOURS: AS AND WHEN REQUIRED...
•
ODP or Theatre Nurse anaesthetics
Atlantis Medical are looking to register ODP's or Anaesthetic Theatre Nurses to cover various shifts at a busy West London NHS trust. Various shifts available...