•
EU leaders voice support for Theresa May after Brexit vote defeat
Brussels summit warns against trying to renegotiate any deal PM strikes
•
Theresa May twice refuses to rule out Brexit 'compromise' to avoid second Commons defeat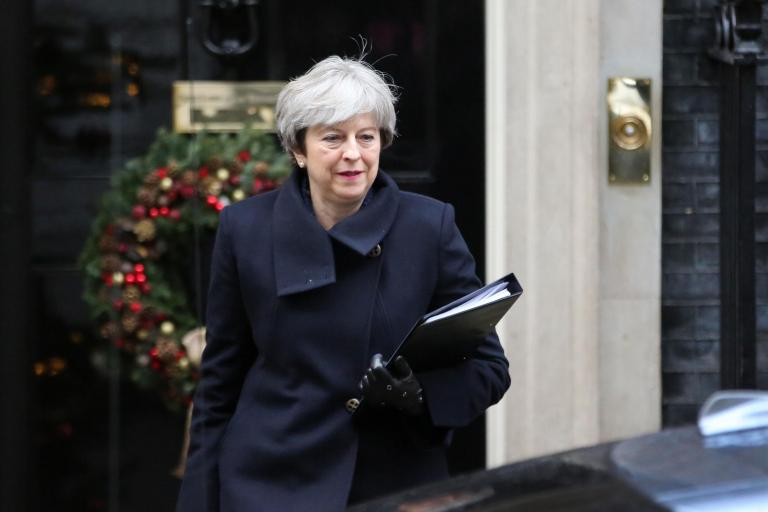 Tory rebels warn Prime Minister faces another loss over enshrining the precise Brexit date in British law
•
Theresa May's male communications chief paid £15k more than female predecessor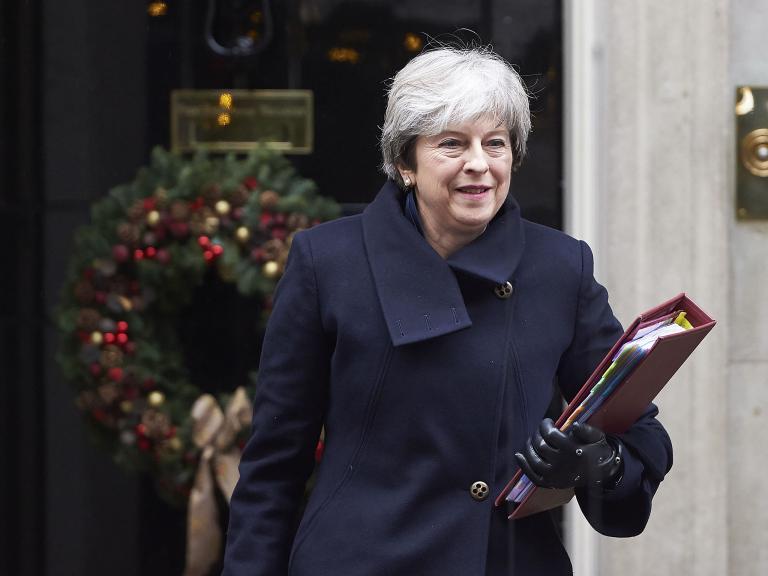 Former BBC journalist Robbie Gibb paid £140,000 for Number 10 communications role
•
'We should support them!' Vince Cable plots for Tory rebels to join the Lib Dems
LIB DEM leader, Sir Vince Cable, said that moderate MPs from the Conservatives and Labour were welcome to join his party after Tory rebels betrayed the...
•
Brexit rebels and political books of the year - Politics Weekly podcast
Heather Stewart is joined by Jessica Elgot, Tom McTague, Jess Phillips and Gaby Hinsliff to discuss the government's defeat on an amendment to the EU...
•
Tory rebels explain why they defied the government: 'We had to make clear hard Brexiteers are not running the country'
The 11 MPs decided to vote for an amendment which would ensure Parliament got a proper say on the final deal
•
The rebel MPs should be pleased with themselves - they are advocates of democracy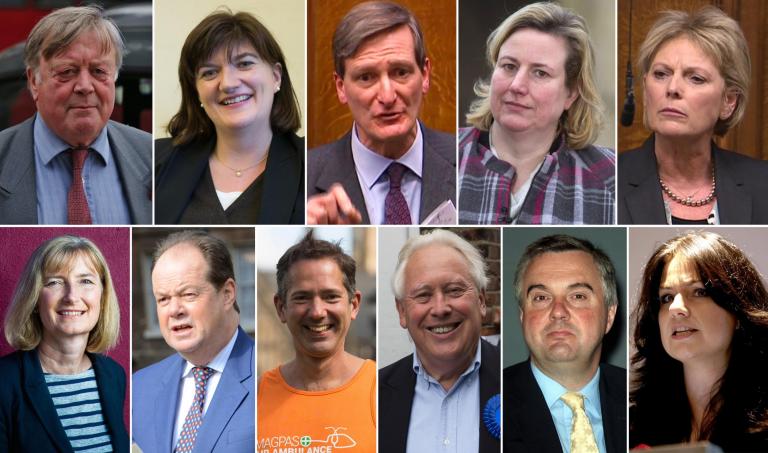 All of this is perfectly normal democratic activity
•
Dear Theresa... My Response to Theresa May's Letter to EU Citizens
Dear Theresa I am writing in response to your Open Letter . Unfortunately the agreement reached last week is too little, too late', and your open letter adds...
•
Tories quietly publish details of the crunch meetings with the DUP that are keeping Theresa May in power

The government have published details of who was at the crucial and confidential meetings - and what was discussed - in a quiet corner of their website
•
Tory MP who led Brexit rebellion against Theresa May receives death threats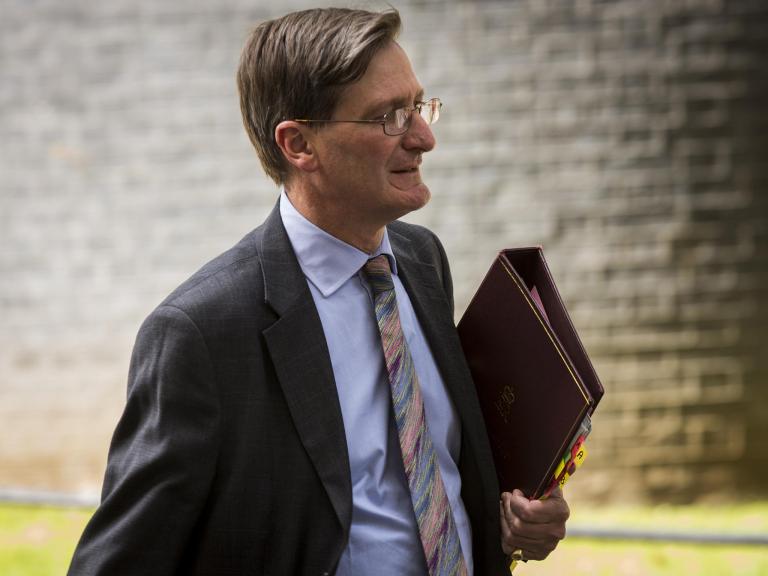 'The vitriol, the death threats - I don't do social media, but even so I've had to report certain things off to the police'
•
Dominic Grieve says he has had death threats after Brexit rebellion
Tory MP whose amendment led to defeat for Theresa May reports incidents to police, and questions Daily Mail's reporting of vote The Conservative MP Dominic...
•
EXCLUSIVE: UK on its knees BEGGING for a deal!' Lord Lawson warns the EU has UPPER HAND
BREXITEER former chancellor Lord Lawson told Express.co.uk that the EU has the upper hand as long as the UK is on its knees begging for a trade deal.
•
EU warning to May: Deal agreed by other side of the Channel' is BINDING
THE EUROPEAN Union has sent a thinly-veiled threat to Britain, warning last week's Brexit agreement was binding".
•
The War On Domestic Violence: Time For Radical Reform
In the Queen's Speech in June, the Government announced they would publish a draft Domestic Violence and Abuse Bill to transform our approach to domestic...
•
Theresa May insists Brexit is on course' despite humiliating defeat by rebel MPs
Everything is absolutely fine.
•
Theresa May faces investigation after 'misleading Parliament about scale of homelessness'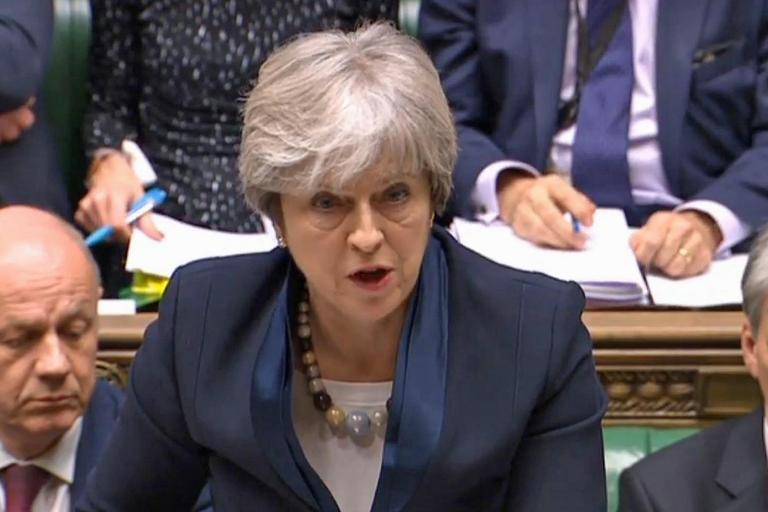 Prime Minister accused of 'using spin rather than understanding and solving the problem'
•
Despite parliament defeat, Britain's May on course to deliver Brexit
BRUSSELS (Reuters) - Theresa May said on Thursday she was on course to deliver Brexit and a new partnership with the European Union, shrugging off a...
•
What the Daily Mail's Front Page Tells Us About Brexit Bullying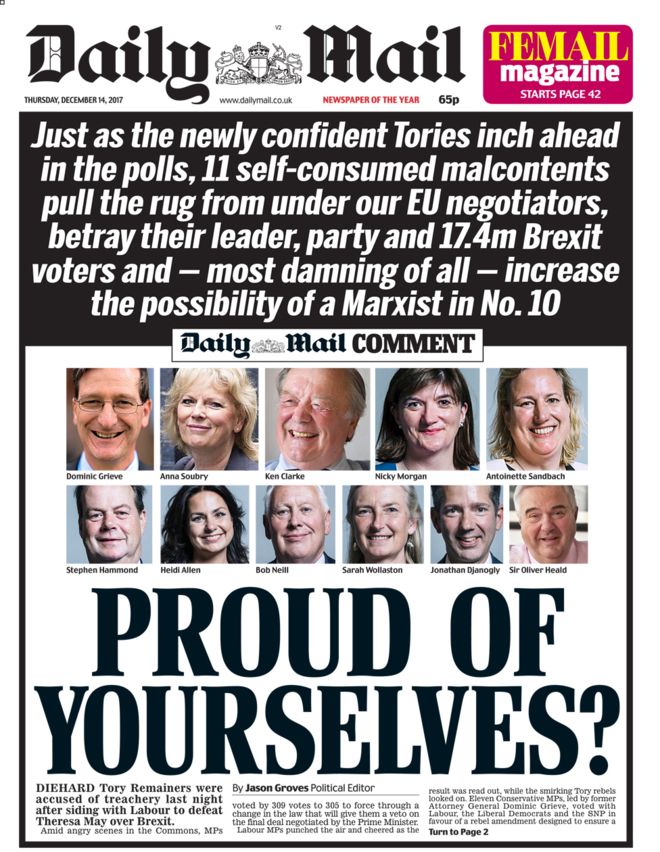 The Daily Mail's unhinged front page probably did Theresa May no favours.
•
Theresa May Refuses To Say If She Will Compromise With Tory Rebels Ahead Of Another Potential Defeat
Theresa May arrives for the EU summit in Brussels https://t.co/DWfnSKNwhr Owen Bennett (@owenjbennett) December 14, 2017 Theresa May is on a collision course...
•
Relax, Don't Do It: David Davis And The Art Of Leadership
Another week, another Brexit rollercoaster for Theresa May. She started the week on a high, enjoying her unexpected' success in bringing to a close phase one...