•
Paris Jackson Does Drew Barrymore's 'Scream' Scene With Wicked Twist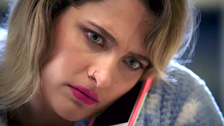 The daughter of Michael Jackson promotes her role in the "Scream: Resurrection" miniseries with a nod to the petrifying past.
•
A Pivotal Women's World Cup Match For The United States Is An Even Bigger Deal For France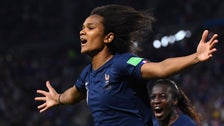 A win for France would establish it as a world power, and help bring even more attention to women's soccer at home.
•
Why Women Are Using A Closed Facebook Group To Find Support For Breast Pumping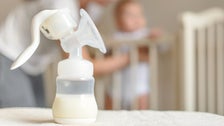 More French women are turning to each other for guidance as they explore the option of pumping milk.
•
Notre Dame Fire Could've Been Caused By A Cigarette, Prosecutors Say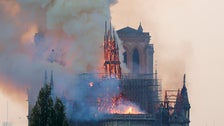 Investigators said the fire that gutted the Paris cathedral may have been started by a malfunctioning electrical system or smoldering cigarette.
•
James Corden's Crosswalk 'Les Miserables' In Paris Is Revolutionary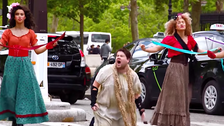 The "Late Late Show" host really got into his role as the doomed Fantine.
•
How An Encounter With The World's Most Famous Vagina Painting Changed My Life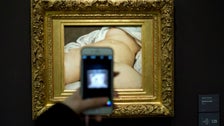 An innocent trip to the museum took me on a journey I never thought I'd take -- and one I'll never forget.
•
Worshippers To Wear Hard Hats At Notre Dame's First Mass Since Blaze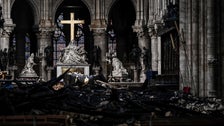 The intimate service in the cathedral's side chapel will be limited to roughly 30 people, media included.
•
Donald Trump And Emmanuel Macron's Friendship Tree Is Dead, So Macron Is Sending Another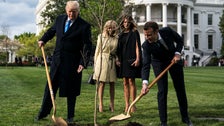 We will send him another, it is not a tragedy," said the French president.
•
Why The United States Will (Or Won't) Win The 2019 Women's World Cup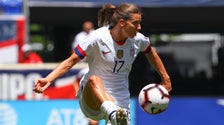 The U.S. Women's National Team is chasing its record fourth World Cup title this summer in France.
•
World Leaders Mark 75th Anniversary Of D-Day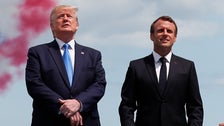 Emmanuel Macron and Donald Trump delivered speeches paying tribute to the thousands of Allied troops who landed in Normandy on June 6, 1944.
•
Diversity Wins At Cannes Film Festival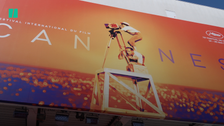 Director Mati Diop made history as the first black woman ever to win at the Cannes Film Festival. In the past, the film festival has been called out for a lack ...
•
The Best Women's World Cup In History Is About To Begin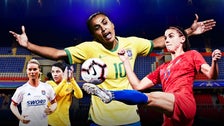 The 2019 tournament will be a testament to the growth of women's soccer and an argument for even more investment in the game.
•
Suspected Package Blast In France Injures 7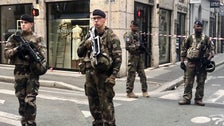 The French anti-terrorism office is investigating the explosion on Friday in Lyon.
•
Climber Shuts Down Eiffel Tower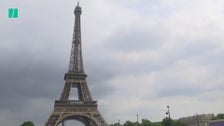 A man shut down the Eiffel Tower in Paris, France after climbing almost 900 feet up the tourist attraction.
•
Architect I.M. Pei Dead At 102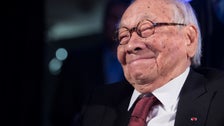 The world-renowned architect was known for iconic structures such as the Louvre Pyramid in Paris.
•
Michael Jackson's Son Prince Celebrates College Graduation With Brother Blanket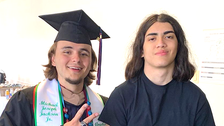 The late pop star's oldest child enjoyed the pomp and circumstance amid a rare public appearance by his youngest sibling.
•
UN Chief Warns World Is Not On Track' To Meet Paris Climate Change Target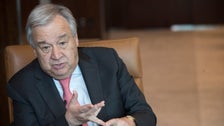 Secretary-General Antonio Guterres said Sunday that "political will seems to be fading" even as the impacts of climate change become more pronounced.
•
Joe Biden Looks To Revive Obama's Climate Plan. Scientists Say That's Not Good Enough.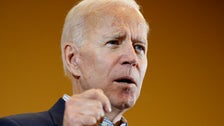 The 2020 Democratic candidate's plan to tackle the climate crisis, which he's called an existential threat, reportedly includes a role for fossil fuels.
•
French Ambassador On Donald Trump: A Big Mouth' Who Reads Basically Nothing'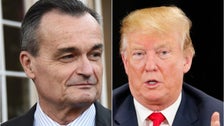 Gerard Araud also called former President Barack Obama the ultimate bureaucrat and a bit aloof."
•
We Can't Bee-lieve These Bees Living On Notre Dame's Roof Survived The Fire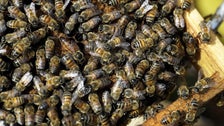 Thousands of bees in three hives atop the famed cathedral will live to buzz another day.
•
What You Didn't Know About Notre Dame's History Through 9 Centuries
Here's why saving the cathedral in Paris is so important.
•
Paris Officials Consider Building Temporary Wooden Cathedral Outside Notre Dame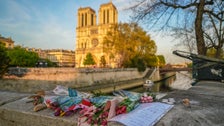 Monsignor Patrick Chauvet, the cathedral's chief priest, wants to build an "ephemeral" building on the Notre Dame's esplanade while construction takes place.
•
Electrical Short-Circuit Likely Caused Notre Dame Cathedral Fire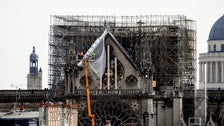 The investigation into what caused the blaze at Paris' iconic cathedral is still ongoing.
•
Trump Says He Offered His 'Great Experts' To Pope Francis, Macron To Rebuild Notre Dame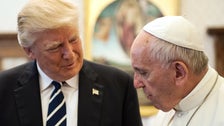 The president said he spoke with the Roman Catholic leader to offer his condolences over the destruction at the iconic Paris cathedral.
•
France's Billionaires And Others Pledge $700 Million To Restore Notre Dame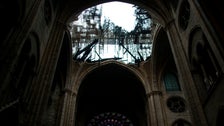 The wealthiest families and companies in France vowed to use their riches to restore the fire-damaged Paris cathedral.